Root Canal Treatment Cost
The cost of root canal treatment will depend on a range of factors. We're committed to transparency so you can make an informed decision on what's best for you. You'll find more information in our FAQs below. If you still have questions, you are welcome to contact us via phone or email.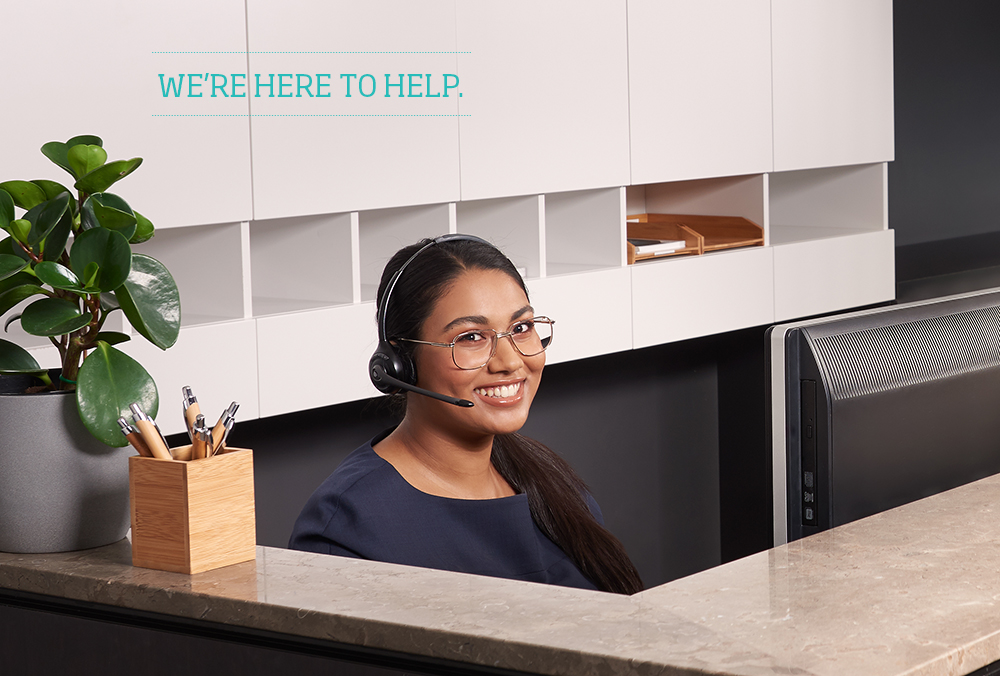 CLICK ON THE QUESTIONS BELOW TO READ OUR DETAILED ANSWERS
How much does a root canal cost?

At the Endodontic Group, we're committed to providing patients with an accurate estimate of all treatment costs before or at the time of your first consultation. It is easiest for us to do this if you email or send us your referral and/or x-rays as soon as possible. If you are unable to do this, we can give you some general guidelines about what to expect:

The initial consultation will cost from $405-$550, depending on the testing and/or x-rays that your endodontist determines are needed for comprehensive diagnosis on the day of your appointment
Endodontic treatment on front teeth (anteriors/incisors) or side teeth (pre-molars) generally costs between $2800-$3300
Endodontic treatment on back teeth (molars) generally costs between $3100 and $3700
Treatment carried out under general anaesthetic or IV sedation will incur an additional charge due to the need for longer appointments and the use of alternative rooms.

Please keep in mind that these fees are estimates only and more complex cases, such as multiple canals or retreatment, may exceed these estimates. Also, the number of visits required will depend on the complexity of the case. Each case will be assessed at the time of your consultation and the Endodontist will discuss with you in detail the fees and number of visits required for your treatment, enabling you to make an informed decision on what's best for you moving forward.

If you have private health insurance extras cover, your health fund may provide a rebate for endodontic treatment. Our reception team can help you with the relevant item numbers so you can check the rebate with your health fund. You may also find this Australian Dental Association article useful in understanding how your health fund determines the rebate they will pay.

Do you offer payment plans? Do I have to pay on the day of treatment?

We will require payment on the day of treatment. However, if this will be difficult for you, we do accept payment plans through MediPay (you can visit medipay.com.au to see if you are eligible almost immediately) or we can break treatment down into stages to assist with payment.

If you are considering using Medipay, you will need an initial consultation with your endodontist, who can provide you with a treatment plan and estimate of fees for MediPay. Payment will be required on the day for this initial consultation (see above for consultation fees).

You will then need to have your payment plan approved by MediPay before commencing treatment. MediPay does charge fees for their loans and, as we are not affiliated with MediPay in any way, you will need to talk to them further about their terms and conditions.

Delaying treatment can, in some instances, adversely affect the outcome and potentially result in loss of the tooth. We are committed to achieving the best outcome for you so, if you are delaying treatment for financial reasons, please ask us about payment options.

What are the item numbers for root canal treatment?

Depending on your particular case, we may be able to provide you with an estimate of treatment prior to your appointment following review of the referral and x-ray from your regular dentist. This estimate includes item numbers that can be provided to your health fund and act as a guide for rebates.

Please bear in mind, this is not always possible in more complicated or difficult to diagnose cases. Also, the treatment plan and estimate can, at times, change after full assessment by your endodontist at the time of consultation or after commencement of treatment. Please be assured that your endodontist will discuss this with you at the time.

Please let our friendly reception team know if you would like a treatment plan and item numbers prior to your scheduled appointment, so that they may request this from your endodontist.

Do you treat Veteran Affairs patients?

The Endodontic Group is happy to offer our expertise to Veterans Affairs patients.

Can I claim from my health fund? What rebate will I get from my health fund?

Yes, if you have extras cover, you may be able to claim a rebate from your health fund. The rebate you will receive depends on your fund and what you've already claimed this year. If treatment is required, we can normally provide you with an itemised estimate of your health fund rebate on the day of your consultation. You may also find this Australian Dental Association article useful in explaining your health fund rebate.

Please bring your health fund card with you - we can only process health fund claims at the time of payment if you have your membership card with you for swiping (we can't process claims using digital cards). Also, we can only process health fund claims for the following health funds (if you are with a health fund not listed here, you will need to manually claim your rebate after paying in full for your treatment):

AAMI
ACA Health Benefits Fund
ADF Family Health
AHM by Medibank
APIA
Australian Unity
Bupa
CBHS Health
CBHS Corporate
CUA Health
Defence Health
Emergency Services Health
Frank Health Insurance
GMHBA

HBF
HCF
Health Partners
HIF
Iman Australian Health Plans
ING Health
Latrobe Health Services
Medibank
Navy Health
NIB
Nurses & Midwives Health
OneMediFund
Peoplecare
Phoenix Health Fund

Police Health
Priceline Health Insurance
QANTAS Assure
Queensland Country Health Fund
RT Health Fund
Suncorp
Teachers Health Fund
Teachers Union Health (TUH)
Territory Health Fund
Uni Health Insurance
Union Health
Westfund Health Insurance

My dentist has already started treatment - why do I have to pay for the full treatment through you?

Regardless of the work your dentist has already carried out, our endodontist will need to revisit all canals to ensure treatment is complete. Endodontists use microscopes and specialised tools to ensure the infection is fully removed and does not reoccur. We may also need to take additional x-rays so we can identify what is happening on the day of treatment.

Why do you charge more than my regular dentist?

Specialist care will generally cost more than treatment through a general dentist. If your dentist has referred you to us, it is most likely because it is a complicated case requiring specialist advice and treatment. We are specialists in saving teeth and offer much more predictable outcomes than if you have treatment though a general dentist.

Can I change or cancel my appointment? Will I be charged?

We understand that sometimes you may need to change or cancel your appointment and we encourage you to call our friendly team as soon as you know a change is necessary. We do require at least 48 hours' notice for changes or cancellations. Unfortunately, if adequate notice isn't given, a fee may be charged.

For general anaesthetic or IV sedation procedures, which require longer appointments, and use of alternative rooms, a non-refundable deposit is taken at the time of booking.

Why do I need to pay for x-rays when I've already supplied these?

Even if your dentist has already supplied images of your tooth, it may be necessary to take additional radiographs (x-rays) to check various treatment stages. Since the roots are under the gum and in bone, the root canals can't be seen with the naked eye and can only be visualised with the assistance of radiographs. It also important that x-rays are current. Please be assured our practice uses advanced digital radiography to minimise radiation exposure.