During Your Visit | Endodontic Group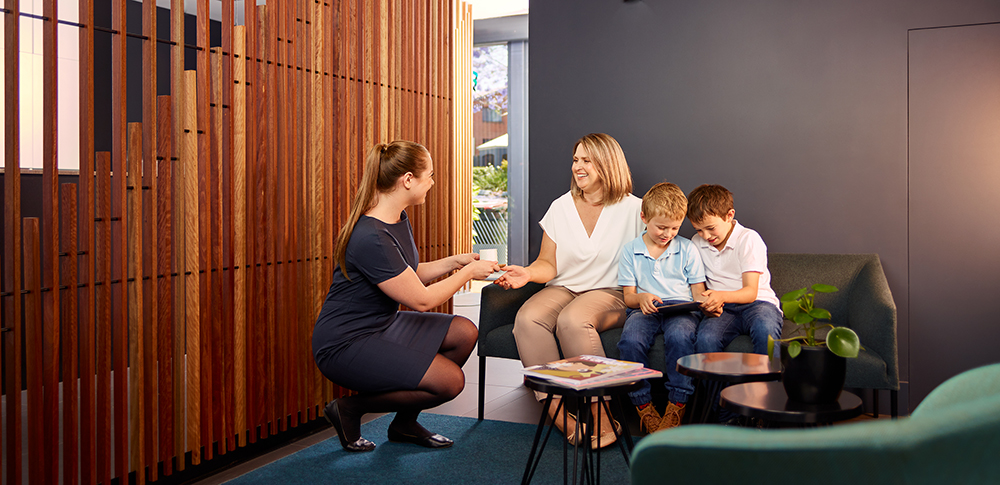 What COVID-19 precautions are you taking?

The Endodontic Group was one of the first practices in Australia to gain Dental Practice Accreditation against the National Safety and Quality Health Services Standards (awarded by Quality Innovation Performance), demonstrating our longstanding commitment to the highest standards of hygiene and infection control measures in our practices.

With the COVID-19 pandemic upon us, we are also ensuring the wellbeing of our staff and patients as follows:

General measures

All staff are fully vaccinated against COVID-19
Masks are worn by all staff, patients and visitors (unless they have a medical exemption) - they are only removed by patients for consultation or treatment
Physical screens are positioned between reception staff and patients

Screening and check in procedures

Pre-screening of patients at time of booking and appointment confirmation
All patients' & visitors' temperatures are taken on arrival
Check in via the Qld Govt Check in App is required for all visitors including anyone accompanying a patient (patients' visits are already recorded in our system, but patients are welcome to check in with the App for their own records if they wish)

Additional cleaning protocols

Hourly cleaning of all contact surfaces
Cleaning of pens and EFTPOS terminals between each patient

In surgery procedures

Existing long-term standards

Rubber dam use for all aerosol generating procedures
Single use endodontic instruments
Equipment barriers replaced between each patient

Additional measures

Pre-procedural anti-viral mouth rinse for all patients
Cleaning of the tooth after placement of the rubber dam to ensure any aerosol created is virus free

What happens at my appointment? How long will root canal treatment take?

On the day of your appointment, you will be welcomed by our friendly reception team, who will check we have your current medical history, any x-rays from your general dentist and your referral (if you have one). If you have time, you are welcome to enjoy a tea, coffee or water in our waiting room.

When it is time for your appointment, one of our skilled dental assistants will take you to meet your endodontist in the surgery/consult room.

The endodontist will have a chat with you first and may take additional x-rays. The endodontist will then review these x-rays while you are there and discuss your treatment options with you, including costs, and answer any questions you may have.

If you have booked for a consultation only, you may have the option of starting treatment that day (with completion at least two weeks later) or booking in for complete treatment on a different day. A consultation and start of treatment should take around an hour. If you have any further questions after your consultation, you are always welcome to call our team. You may also wish to discuss your treatment options with your regular dentist, who we will partner with to ensure the best possible outcome for your tooth.

If you are a travelling patient or have booked a longer appointment because you wish to complete treatment on the same day as your consultation, treatment should be completed within 1.5 hours. Treatment in one visit does require prior planning so please be sure discuss your preferences with our team before your visit to ensure correct scheduling of your appointment.

A local anaesthetic will be used during treatment so you may experience some numbness afterwards and a temporary filling will be applied to the tooth. You may need to be mindful not to bite too hard or bite or burn your mouth while you are still experiencing some numbness. You may prefer to eat softer foods until any tenderness passes, but it isn't essential to adjust your diet in any way.

On completion of your appointment, our reception team will process payment and we can process most health fund rebates at the time of payment.

You will most likely need to return to your regular dentist within a month following treatment for a permanent crown or restoration to be applied to the tooth.

For more information on the procedure itself, please read the FAQs under Understanding Root Canal Treatment.

Why do I need more x-rays? My dentist has already taken them.

Even if your dentist has already supplied images of your tooth, it may be necessary to take additional radiographs (x-rays) to check various treatment stages. Since the roots are under the gum and in bone, the root canals can't be seen with the naked eye and can only be visualised with the assistance of radiographs. Our practice uses advanced digital radiography to minimise radiation exposure.

What's the difference between a regular x-ray and a CBCT?

Until recent years, radiographic (x-ray) assessment of teeth and root canal treatments was limited to two-dimensional images, which meant some critical information was lost in the imaging process. With the introduction of cone beam volumetric tomography (CBCT) we are now able to visualize the teeth, jawbones and surrounding structures in three dimensions. Rest assured that our practice uses advanced digital radiography to minimise radiation exposure.

Why do I need two appointments?

Endodontic treatment is generally carried out over two appointments for your comfort and to reduce the amount of time you are in the dental chair. During the first stage of treatment, an antibiotic paste is applied to the roots of the infected tooth. During the second stage of treatment, this is removed and a permanent root canal filling is applied to the tooth.

Can you complete treatment in one visit?

Yes, we can complete treatment in one visit if required but, in many cases, this needs prior planning. This is particularly useful if you need to travel from further away for treatment or if you require treatment urgently before a holiday. When you book your appointment, be sure to let our reception team know your particular circumstances so we can schedule your appointment accordingly.

How long do I need to wait between appointments?

It's important that you discuss this with your endodontist, but generally we recommend that you wait at least 2 weeks between appointments, depending on appointment availability. In some cases, your endodontist may be happy for you to wait 2-3 months between appointments.

I'm going on holidays for a few weeks - can I complete treatment when I return?

Will root canal treatment hurt?

Endodontic treatment is a comfortable procedure and it involves little or no pain, as the tooth will be anaesthetised with local anaesthetic during treatment. However, sometimes you may experience discomfort after an appointment. This may be due to inflammation in the tissues surrounding the tooth. Inflammation may take a few days to settle down and mild analgesics may be required, such as paracetamol or ibuprofen. If you experience severe pain, or if your discomfort lasts for more than several days, you should contact our friendly team.

Do you offer sedation?

We offer general anaesthetic and intravenous sedation options for treatment, if required. Please contact us to discuss what's best for you, or you can speak with your endodontist directly about your options during your initial consultation.

Is it safe to have a root canal during pregnancy?

Preventative dental check ups and cleans are usually recommended prior to and during pregnancy to avoid more significant problems arising. If they do occur though, it's still safe to have root canal treatment carried out during pregnancy. In fact, it can be more dangerous to leave infection in teeth untreated as complications like facial swellings and fevers may develop.

Generally treatment in the second trimester is ideal, as by this stage your child's organ development is complete, and by the third trimester lying on your back for a prolonged period of time can be uncomfortable. However, emergency treatment can be carried out at any stage to relieve your pain and to reduce the stress on yourself and the baby.

At the Endodontic Group we are specialists in managing emergencies and all root canal procedures. We use anaesthetic that is safe throughout pregnancy and with low dose digital radiographs and lead aprons, there is minimal exposure of the baby to any x-rays. All the root canal work is carried out efficiently to quickly relieve your dental pain and allow you to get back to concentrating on the pregnancy.