At the Endodontic Group, we put the most advanced technology in the hands of highly trained specialists. We are committed to the provision of excellence in endodontic treatment and achieving the best possible outcome for every patient we treat.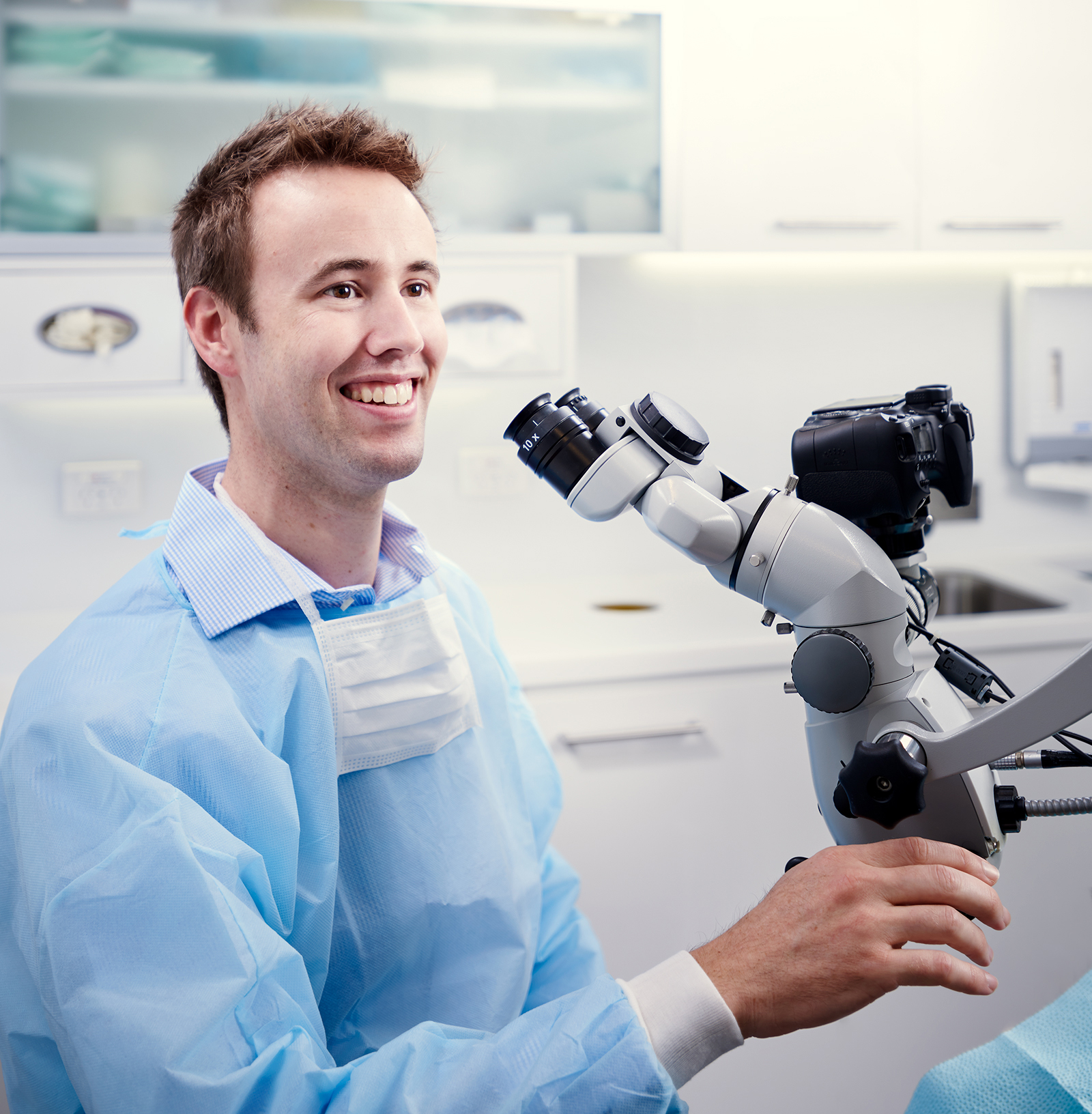 Endodontics (pronounced en-doh-don-tics) is a specialty area of dentistry that focuses on treatment inside the tooth, including treatment of diseased dental pulp, the nerve of the tooth, the tooth root and surrounding tissues. Endodontic treatment includes root canal treatment, retreatment, apicectomy, management following dental trauma or emergencies, and endodontic bleaching.
By limiting our practice to endodontic treatment only, we are able to recognise the subtle differences in all the teeth we treat. This means we can avoid potential problems and carry out these services in a predictable and efficient manner.
Our endodontists are supported by a team of caring staff who are happy to assist you in any way they can, including options for travelling patients. So don't hesitate to contact us with any questions you may have about your case, our practice or our endodontic treatment services.
Our Services
Endodontic treatment is commonly referred to as root canal treatment or root canal therapy, which involves removing inflamed or infected dental pulp to relieve pain and preserve the natural tooth. While some general dentists choose to perform root canals in their practice, it's very common and appropriate for dentists to refer their patients to a specialist in the field. Root canal treatment is a comfortable procedure that our endodontists perform every day. This expertise helps ensure the best possible outcome for patients. Read more...
At times, root treated teeth can become re-infected at a later date, generally due to inadequate cleaning of the root canals or re-entry of bacteria to the tooth as a result of leaking fillings, decay or cracks. These teeth will require retreatment. Our endodontists use operating microscopes and other specialised equipment to ensure they can clean closer to the root tip and achieve the same high success rate with retreatment as they do with initial root canal treatment. Read more…
In some cases, the tip of the root canal cannot be fully sealed or there may be complications such as a cyst or inflammatory tissue at the end of the tooth root. These cases may require microsurgical removal of the tip of the tooth root (or apex). Our specialised equipment & operating microscopes ensure the best possible outcome of endodontic treatment in these cases. Read more…
Dental trauma occurs unexpectedly and to people of all ages, and it's important that the injury is managed as soon as possible. When teeth are bumped, cracked or knocked out (avulsed), endodontic treatment may be needed to save the tooth. Our specialists are experts in managing dental trauma of the teeth and jaws and we'll endeavour to fit you in as soon as possible to manage the situation appropriately. Read more…
It's not unusual for teeth requiring endodontic treatment to also display some discolouration. Our endodontists are expertly placed to restore the tooth to a more natural colour by bleaching the tooth from the inside after the root has been filled. Read more…
We strive to make travelling for endodontic treatment a smooth and stress-free journey. We'll do whatever we can to make things easier for you, including completing treatment in one visit and providing access to discounted accommodation rates. Read more…
To find out more contact our friendly team or request an appointment today. We're here to help.